The Chequers in Woolmer Green is currently undergoing an extensive refurbishment with plans to reopen in April. The site plans to reopen in early April, giving guests the opportunity to enjoy the new and lavish garden area during the Spring and Summer months. Works include a newly configurated private dining space and bar area, a beautifully refurbished garden dining area and a refreshed external signage to finish the new look.
Shirley Couchman, Retail Director at Wells & Co. said "It's an exciting time for us at Wells. We refurbished and opened 4 houses pre-Christmas and the addition of the Chequers will take us to 26 managed houses in the UK with a further 3 refurbishments and additions following us before the Summer trading period."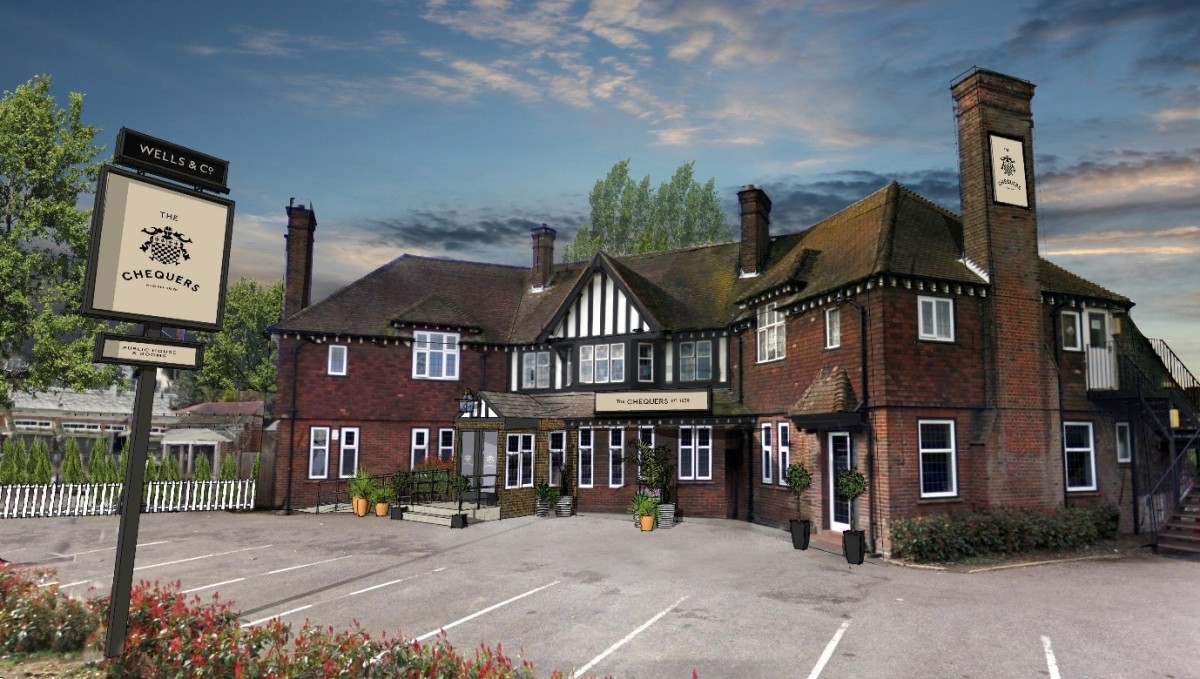 Image: [Plans for the refurbished Chequers, to be completed in April]
The destination dining site will offer dishes of distinction with a focus on Chef's specials as well as offering award-winning Brewpoint beers, brewed 30 miles down the road in Bedford.
Greg Knox, new General Manager for The Chequers added "I'm incredibly excited to be reopening The Chequers. After seeing the plans for the site, it was an opportunity I simply couldn't refuse. I understand how much the pub means to Woolmer Green and surrounding communities and want to give them a pub they can be proud of. I'm looking forward to meeting the locals and providing them with a destination where they can feel at home and part of The Chequers family."
Wells & Co. currently have 26 managed houses in the UK and 17 in France. With this latest addition, Wells are truly on their roadmap to grow their managed estate to 29 sites by the end of 2021; a huge 39% growth in one year.